Year 10
Year 10 is when we focus on developing our girls' personal character through a wide range of wellbeing programs, as well as selecting the right pathway before entering her final years at the College. We support your daughter to ensure she is confident in her chosen pathway, including subject selection and a range of Certificate qualifications. The girls rotate through Science and Humanities with exposure to a range of specialist teachers to help when selecting their subjects for Years 11-12.
Preparing Her for the Final Years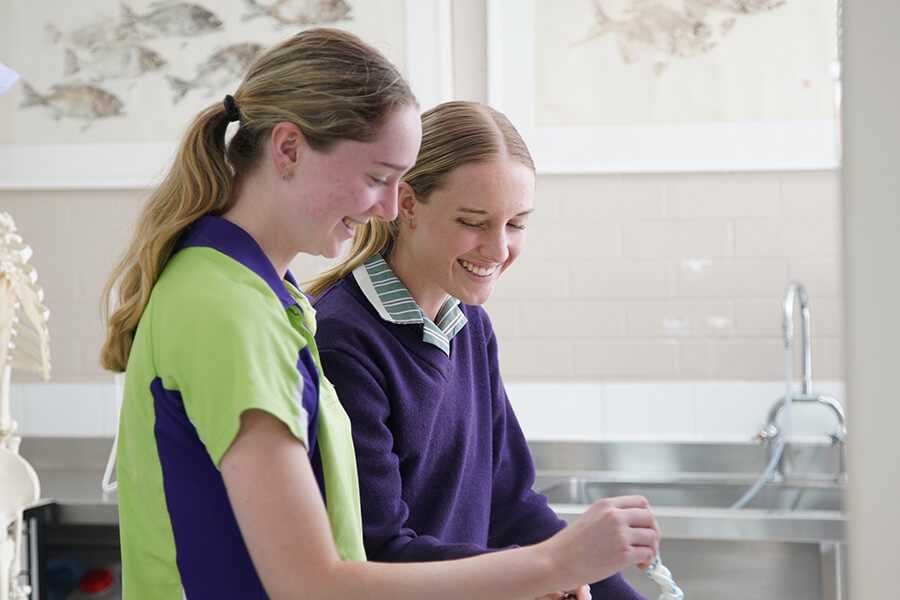 Career Innovators is a week-long event designed specifically for our Year 10s to broaden our students' views around their future endeavours. The event is supported by a range of respected corporations and local businesses. Career education and course selection evenings are also held throughout the year for the girls and their families. We want each of our students to be in control of their pathway. Our educators will guide them in the right direction, but ultimately, it is their decision on what they wish to pursue in Years 11 and 12.
Creating the Leaders of Tomorrow
To ensure our students are well-rounded global citizens, Year 10 also presents multiple wellbeing, service and leadership opportunities.
Contact Us
Find out how we champion the success of every girl. Get in touch with our team for more information about joining our community for Year 10.