Welcome to the Junior Years
We approach each student as an individual, getting to know our girls well during this important stage in their educational journey. From their strengths to their challenges, our goal is to discover what drives them and let their unique personalities flourish before they transition into their Senior Years. Our teachers are passionate and driven, working with each student's ability and providing them with individual learning, extension and support as needed.
Supporting Student Wellbeing and Academic Learning
Our students complete their Junior Years in the advantageous position of being firmly equipped with important life skills such as self-awareness, mindfulness and resilience. Our teachers nurture girls' spirits with as much care as they apply to their academic learning. This approach, along with best in practice teaching, ensures our girls are well prepared and excited for Senior School.  
The 'MLC Vibe' is established in the Junior Years. The girls and teachers describe this vibe as a grounded, warm, friendly and authentic feeling. It is something you feel as soon as you enter the grounds. We are inclusive with a diverse cohort consisting of many cultures and are open and welcoming to all religions and faiths. 
Creating Happy, Self-Aware and Resilient Individuals
It is crucial during the Junior Years to establish solid frameworks of learning in literacy and numeracy, while also supporting our students' wellbeing. The academic and general wellbeing of our girls is always taken into consideration. These are important factors at every stage of learning, but evidence-based research tells us during the Junior Years they can set the foundation for a life of resilience, happiness and self-awareness.  
Our dedicated Junior School psychologist is equipped with a wealth of child development knowledge and is integrated into general school life. 
We lay the groundwork in the Junior Years, so our students arrive at the Senior School with these important skills without the need to develop them during those pivotal final years. Knowing how to ask for support, practicing resilience and staying ahead of the game, our girls are ready to take on the world.  
Homework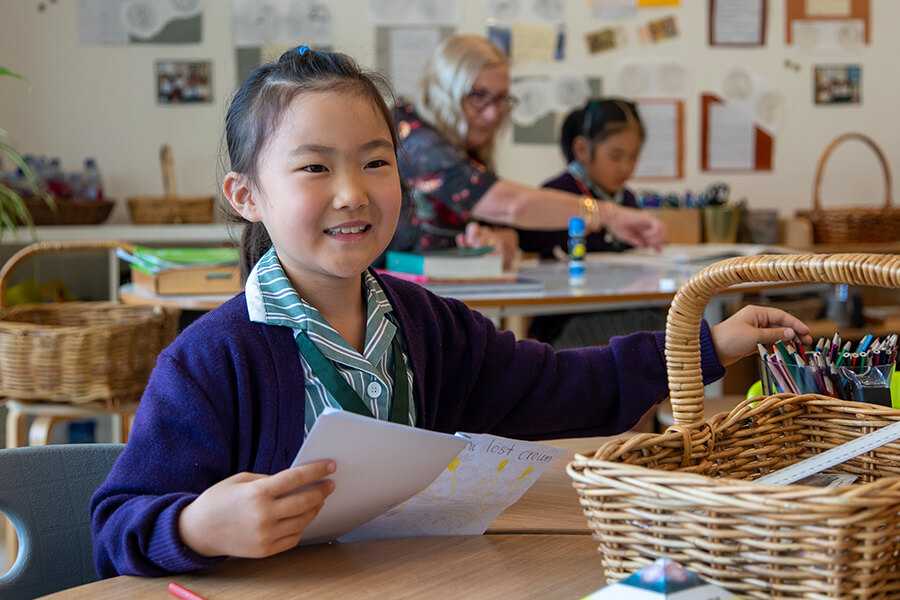 The right mix of play and academics is vital. We know from experience it cannot be all about playing if we are to prepare our girls and ensure they are ready academically and emotionally for the Senior Years. We introduce a home/school connection for students and parents with homework commencing in Year 1. This practice makes the transition from the Junior to Senior Years seamless and allows our parents and girls to be ready for the next phase of their learning journey. 
One Campus for the Entire Learning Journey
The connectedness of MLC is a wonderful advantage for our students, as they get to benefit from being on the one campus from their time in the ELC all the way up to their final year at the College. Focusing on the whole learning journey, our Junior Years girls are afforded an insight into what life will be like for them, making the progression through the years far less daunting.  
Being situated on the same campus also allows for collaboration between year groups, with organic connections made and spontaneous opportunities to work together seized. Our Junior Years students are very familiar with the Senior Years environment by the time they take their place in Years 7-12. 
Discover MLC
Want to learn more about our Junior School? Join us on campus and find out first-hand why MLC is one of the leading all-girls' educators in Western Australia. 
Tour our Junior School
Take a private or group tour of our beautiful JY grounds. Follow the link below to read some our frequently asked questions regarding our tours. Then, we invite you to choose a date that best suits your schedule.
Become an MLC Girl For a Day
Our MLC Girl for a Day program in the Junior Years is the perfect opportunity to see what it would be like as an MLC student on a regular school day. Follow the link below to view our upcoming MLC Girl For a Day in the Junior Years.