Expect Extraordinary Learning and Life Experiences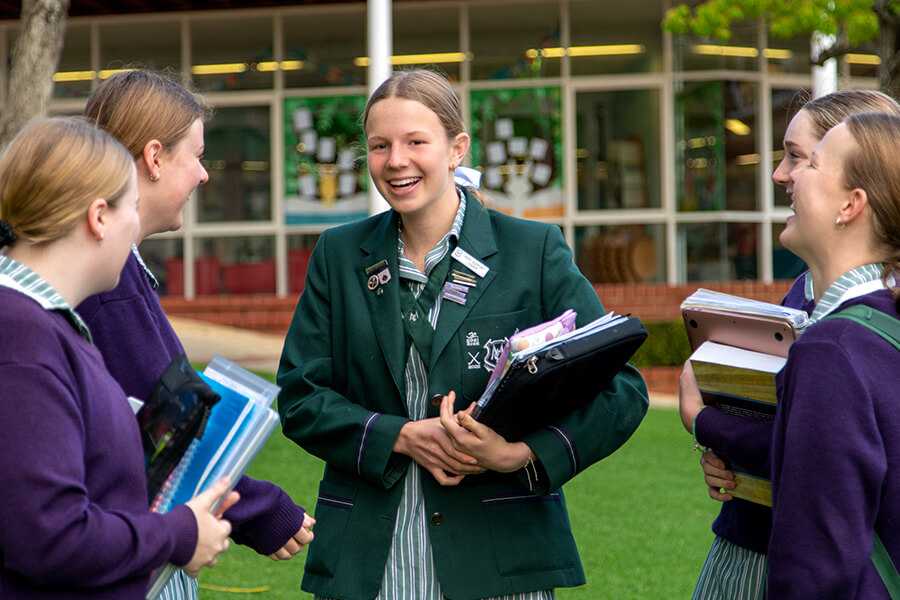 Methodist Ladies' College is dedicated to discovering and developing each of our girls' unique abilities by supporting and equipping them with the tools to build confidence, harness their passion and reach their full potential. We encourage our students to try new things without fear of failure. We are progressive with inclusivity and diversity not simply talked about, but an integral part of our philosophy and community. All MLC girls are seen, propelled and celebrated. We honour over 115 years of MLC tradition while continuously embracing change.
Learning Through the Years
Starting from our Early Learning Centre for boys and girls from two years of age right through to our Junior and Senior Schools for girls, we offer one campus for the entire learning journey. Because of this unique continuity of care, we are able to nurture and support your child from start to finish, preparing them for their purposeful future once they leave school.
Events
There is always something exciting happening at the College. Stay up-to-date with the latest events taking place both inside and outside our beautiful grounds.
Girl for a Day
See what it is like to be an MLC girl on an ordinary school day. From swimming lessons to innovation activities, no day is ever the same.
Book a Tour
Experience MLC first-hand as our world-class Admissions team take you and your family around our wonderful campus on a guided tour.
Join us for the MLC Spring Gala 2023
The Methodist Ladies' College Meredith Taylor Health and Sports Centre will be completely transformed on Friday 17 November 2023 for our MLC Spring Gala! Welcoming our community on campus for an unforgettable evening of fun and philanthropy, it is set to be a night to remember. Tickets are on sale now.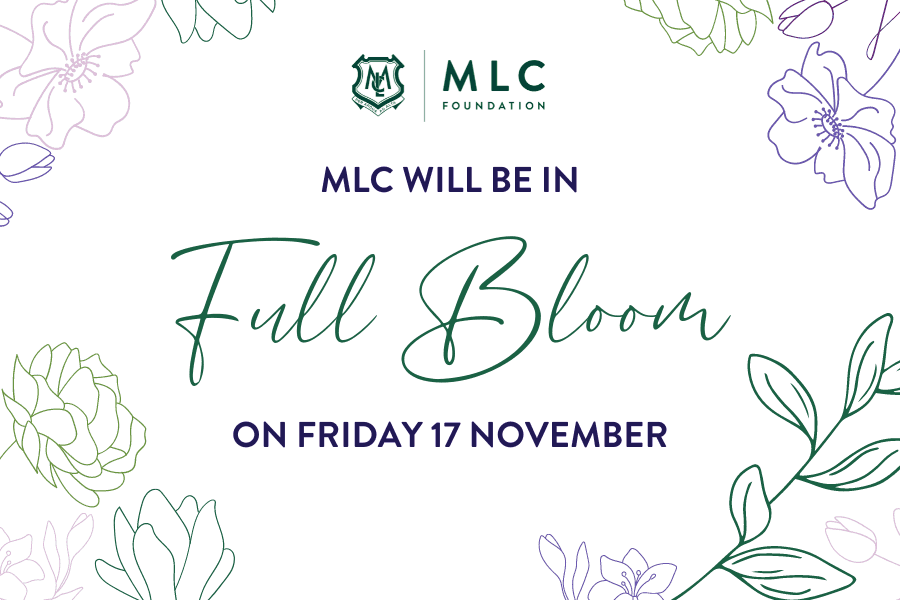 Boarding at MLC
Our Boarding House is a home away from home for our girls. We become an extension of their family and foster a supportive and nurturing community. Our goal is for the girls to thrive in this environment, create lifelong friendships and seize all the wonderful opportunities available to them. Our dedicated Boarding House team is available specifically to support your daughters, to ensure they leave the College as confident, independent and well-rounded individuals.
Stories
Read, watch and listen to the stories that have shaped Methodist Ladies' College into the community that stands before you today. Learn from the inspiring women that continue to develop our legacy and who will transform tomorrow.
Testimonials
We debated for the last few years choosing a school for our daughter and are so thrilled we chose MLC. We only commenced in term 3 of this year in the junior school and have been so warmly included and are extremely happy with our decision.

The staff and teachers have gone out of their way to help our daughter transition and are extremely proactive with feedback and assistance. The students and families are very inclusive and have great out of school activities as well.

We have been particularly impressed with the school support staff as well including assistance in helping the girls forge friendships and respecting others.

The vibe as you walk through the school is certainly a positive one – especially the days when music is playing, and it just feels like a great place to learn.

Rebecca B (Parent)

MLC has a lovely culture that my daughter has flourished in. The teachers and Heads of Year are hands-on, actively involved and visible. MLC definitely knows how to engage children positively, which is prevalent just walking through the campus.

Kelly M (Parent)

I have worked at MLC for 10 years and love everything about the College. There are too many things to choose from but one of the things I love the most is the opportunities that each student has, whether they are interested in sport, music, art, languages, service or anything / everything else – there is something for everyone. Each student is treated as an individual and the rapport between staff, students and parents is fantastic. MLC has a real community feel to it.

Patrick G (Staff)

Our daughter is thriving at MLC. As a country boarding student, she has found a place of nurture, care and inspiration. A special group of caring ladies foster a warm home like environment allowing our daughter to feel confident in herself and stretch her horizons. MLC's holistic approach to education values our daughter academically, artistically, musically, socially, spiritually and in sporting activities. MLC knows girls' education and the girls are great too!

Max & Janet L (Parents)

Our intention was to start our daughter at MLC in Year 7 but due to many factors we altered our plans and moved her last year for the start of Year 5. Our bright bubbly girl was struggling with confidence and school was becoming a hard place to be so we made the big decision to make the move early. Initially the move was hard, big change usually is and at 9 years old it was a lot to adjust too, however it wasn't long before our daughter started finding her feet.

It's difficult to convey in a short passage how beneficial MLC has been to our daughter and how much she is thriving. Every classroom teacher, PE teacher, music, outdoor ed, library staff etc. are welcoming, supportive, caring and nurture an environment that allows the girls to flourish. Our daughter has engaged in experiences that 2 years ago she would not have thought possible for herself. She is confident, happy, taking risks and is surrounded by lovely friends.

Evonne H (Parent)

I love MLC girls, they are why I have been here since 1991!

Jodee L (Teacher)

As a new parent, MLC has welcomed our daughter and us as a family. We have been very impressed with every facet of the Colleges environment. The College staff and students are very welcoming and kind. Communication is timely and informative. The opportunities made available to our daughter are beyond what we ever dreamed of for her. We only hope she grabs these with both hands and "leans in" to every opportunity that comes her way at MLC.

Natalie T (Parent)

I recently attended the MLC Open Day with my daughter. It was lovely to meet new Principal Rebecca Clarke, some of the leadership team, our Year 9 student guides and to tour the school and observe some classes in action. We came away feeling inspired about what MLC can offer and the opportunities all MLC girls have to pursue their passions and embrace their talents – whatever they might be!

Pia H

My role at MLC was the most important role in my career. Being of service to others and especially students was such a privilege and also the most enjoyable role I have had. I worked with some of the most amazing staff members, supportive, collaborative and just wonderful and amazing people. As a parent it is a double joy!! MLC has provided my daughter with so much opportunity academically, artistically, musically and in the sporting arena. She is safe to explore all her interests and try everything she sets her heart to, with supportive and encouraging staff. MLC has empowered our daughter to be open to all opportunities and to find herself and her strengths in her life.

Michelle M (Former Staff & Parent)

What an amazing experience! My family and I relocated from Singapore in 2022. Shortly after relocating, my daughter commenced at MLC. Before we had even left Singapore, we were offered an endless amount of support and guidance from the college. The Enrolments team went above and beyond to make sure we were settled as a family and have continued to offer this level of support to date…this speaks volumes! My daughter has thrived in all areas of development at MLC and has become a confident, resilient and agile leader. The opportunities offered to my daughter are boundless- they're exciting, engaging and dynamic! My daughter's future is bright thanks to the ideologies MLC supports. My sincere thanks to the wonderful leaders and enrolment officers of the college- you have made our return to Australia, a joyous celebration!

Elizabeth B (Parent)

We had such a wonderful tour with the Admissions team! It was an informative, fantastic and well-organized experience. Their knowledge and enthusiasm for the school really shone through as they guided us through the classrooms, library, music classes, sports facilities, and every other part of the campus. We were very impressed by everything they shared. Their stories really helped bring the school to life and gave us a better understanding of what it would be like to study there.

Lizzie L

MLC is centrally located on a beautiful campus. The education and opportunities offered to girls are fantastic and very inclusive so students can discover their passion and choose their own pathways.

Kelly W (Staff)

Both of my girls enjoyed their time at MLC and have had many fantastic opportunities because of the school.

Julie D (Parent)

Friendly staff and good students!

Anonymous