College Leadership Team
Our College Leadership Team (CLT) ensures that all areas of our school have the same aspirations and work together to achieve common strategic goals. It reviews all policies, procedures and processes aligning them with our Vision, Mission and Values.
Principal, Ms Rebecca Clarke
Joining us at the beginning of 2023, Rebecca brings a wealth of experience as an educational leader to her role as MLC Principal. Dedicated to developing and delivering a world-class education for girls, she is passionate about providing an excellent learning experience for students. Rebecca is committed to fostering a community of belonging and inclusivity and preparing our students for the world beyond our campus. Known for her ability to empower her staff and students, Rebecca's leadership approach is strongly relational and focused on a future vision for our College.
Rebecca joins MLC after serving for 10 years as Principal of Walford Anglican School for Girls, a leading Pre-Primary to Year 12 Day and Boarding School in Adelaide. Prior to leading Walford, Rebecca held the position of Deputy Principal at one of South Australia's largest independent co-educational schools, Woodcroft College. Serving on two University of Adelaide Advisory Boards as well as holding positions on the Association of Independent Schools' Board of South Australia (AISSA) and acting as South Australian Branch Chair of the Association of Heads of Independent Schools of Australia (AHISA), Rebecca was also a board member of Resthaven, one of South Australia's largest not-for-profit aged care community service providers affiliated with the Uniting Church of Australia.
Rebecca holds graduate and postgraduate qualifications in Education, Educational Leadership and Business Administration. A finalist in the Telstra Business Awards and awarded the Educational Leadership Medal by the Australian Council of Educational Leaders, Rebecca is widely recognised for her extraordinary capabilities and dedication to continuous learning.
Deputy Principal Years 7-12, Miss Katy Moore
As the Deputy Principal (Years 7-12), Katy has the specific responsibility of leading and overseeing Senior Years teaching, pastoral care and academic operations. She is also involved in planning strategic initiatives and driving key projects. A very important part of her role is building relationships and engaging with all of the College's staff and students.
Katy has an extensive background in all-girls' education, which is invaluable as she leads the MLC Senior Years. She came to MLC from Iona Presentation College, Mosman Park via PCW, Melbourne, where she held several roles including Head of Senior School, Leader of the Curriculum Portfolio, Leader of the Pastoral Care Portfolio, Assistant Deputy Principal, Head of Year and Head of House. With a Bachelor of Education (Secondary) and a Master of Education (Leadership & Management), she is a passionate leader and educator who strives to ensure that teachers and students receive the support they need to succeed.
The most enjoyable aspect of her role is being part of the MLC community and experiencing the strength of what can be achieved when girls uplift and encourage each other. She highly values the inclusive nature of MLC and is grateful to witness this each day. She also says that the College's dedicated and collegial staff make working at MLC extremely rewarding.
Deputy Principal ELC-Year 6, Mrs Kylie Cross
As the Deputy Principal (ELC-Year 6), Kylie demonstrates a passion for working in partnership with parents, teachers and students to discover and nurture every girl's individual talent. Kylie's values align with those of the College, and she is committed to the strategic focus of the school to provide individual care and excellence in education for girls. Kylie has experience across varied educational settings including remote communities, the Department of Education and independent schools. She has a bachelor's degree in Primary Education and a Master of Education with a specialisation in leadership and school improvement.
Director of Corporate Services, Mr Ross Gilchrist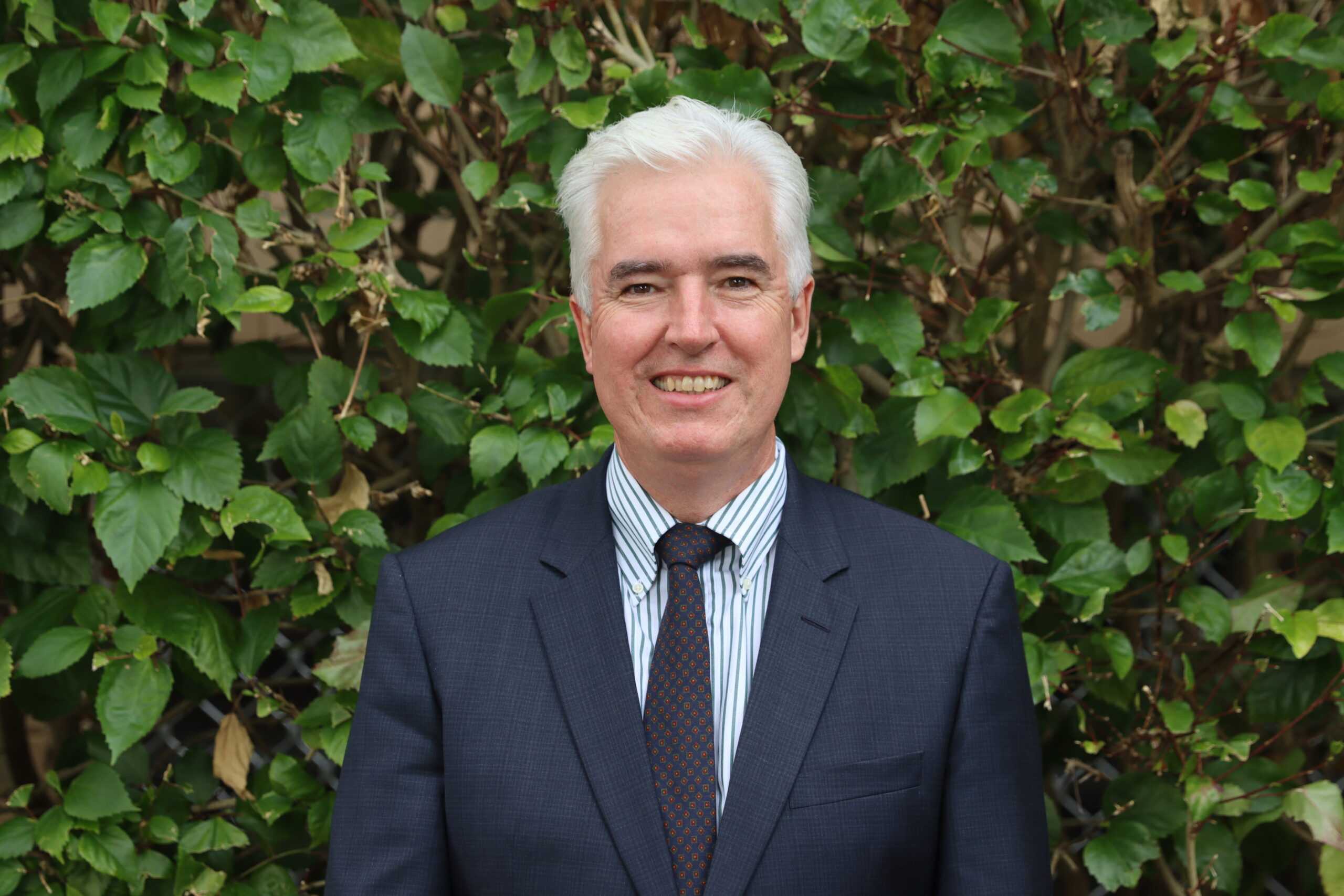 As the Director of Corporate Services, Ross has oversight of finance and commercial operations of the College, including grounds and maintenance, buildings and information technology.
Ross joins MLC from Perth College where each of his three girls were educated and where he held the position of Director Commercial Services Risk and Compliance from 2018.
A Chartered Accountant, beginning his career in audit and then tax, his commercial roles have taken him from Perth to London, Melbourne, and Brisbane. In more recent times, prior to joining the education sector in 2018, Ross held senior finance leads positions with operational responsibility for Australian and Asia Pacific.
Ross joined the education sector with a desire make a positive contribution to the lives of students. This drive saw him become part of the Association of Independent Schools of Western Australia (AISWA) Capital Grant Committee in 2019 and which, from 2023, he now Chairs. In late 2022 he was also invited to become part of the AISWA Low Interest Loans Committee.
Acting Director of Teaching and Learning, Ms Jacqui Claassen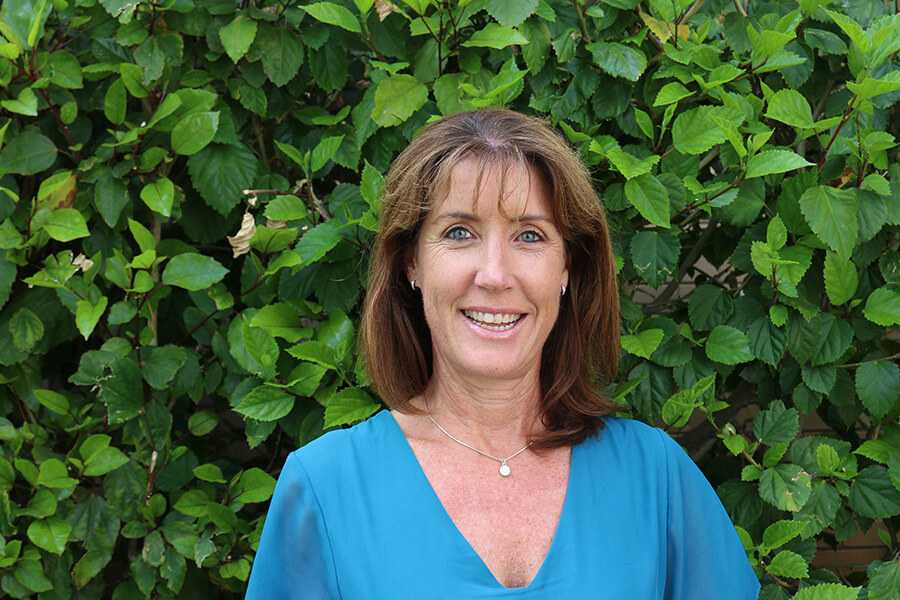 As the Acting Director of Teaching and Learning, Jacqui's role is to lead the curriculum development from Kindergarten to Year 12, oversee academic tracking of all students and coordinate timetabling, examinations and reporting.
Passionate about the education of girls, Jacqui previously taught Mathematics and Physical Education in Australia and her native South Africa. She also owned her own IT business for 12 years and worked in the corporate world as an IT consultant and software developer.
Joining the MLC community in 2014, Jacqui enjoys engaging with students and assisting them to grow in knowledge and achieve their potential. She also enjoys working with the amazing teachers, who are passionate about their subject area and continually looking to develop their courses in the best interests of their students.
Director of Academic Operations, Mrs Vanessa Smith
Vanessa started at MLC in 2007 as an Economics specialist. Over her time at the College, she has held many different roles, including Head of House, Head of Year and Head of Global Learning. Vanessa has been the Director of Academic Operations since 2021, a role that includes oversight of the College's innovation and co-curricular programs, development of teachers' pedagogical skills and planning for major student events.
She has a Bachelor of Economics, Bachelor of Arts and a Graduate Diploma in Education, with specialisations in Economics, History and Mathematics. Vanessa is an enthusiastic and passionate teacher and leader, who takes great joy in working with MLC students and staff as they strive to make a positive contribution to the world.
Director of Boarding, Mrs Jodie Mellor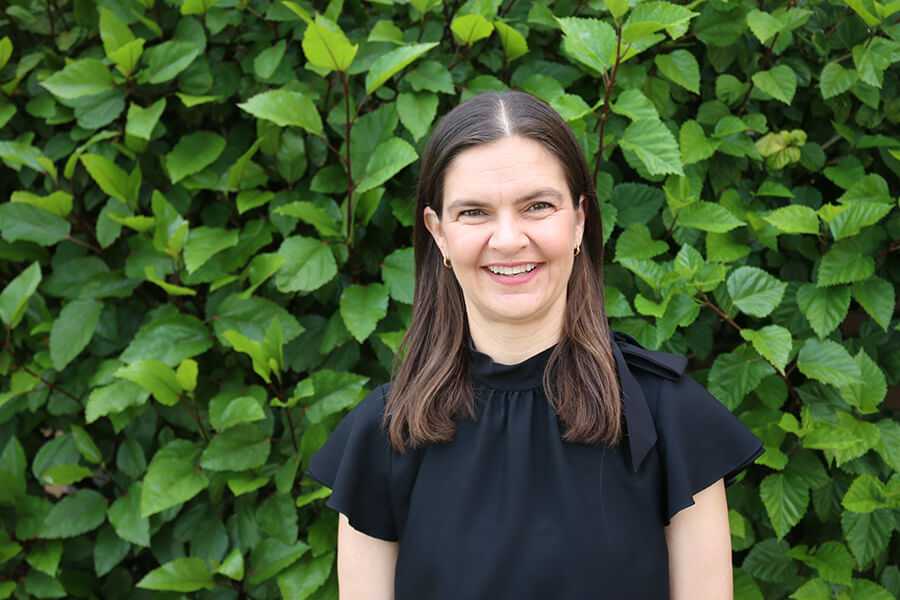 Jodie commenced at MLC as Director of Boarding in 2023. With an early career history in Hotel Management, Jodie combines her drive to provide young women with an exceptional education alongside her commitment to nurture health, wellbeing and independence of girls by striving to provide a happy, safe and inclusive boarding home.
Jodie has led a broad range of educational leadership portfolios in her previous roles as Deputy Principal, Head of School, Year Level Manager, Head of Careers, Operations Manager and Vocational Education and Training Coordinator within both the government and independent sectors. She has a Bachelor of Business (Tourism Management), Graduate Diploma in Education, Graduate Certificate in Career Development, Graduate Certificate in Education Business Leadership and a Master of Education specialising in Leadership.
Jodie has a strong appreciation of the history and achievement of the MLC Boarding community and looks forward to further developing this pride in our Boarding girls as together we navigate an increasingly complex and connected global community.
Chaplain, Ms Simone Smalley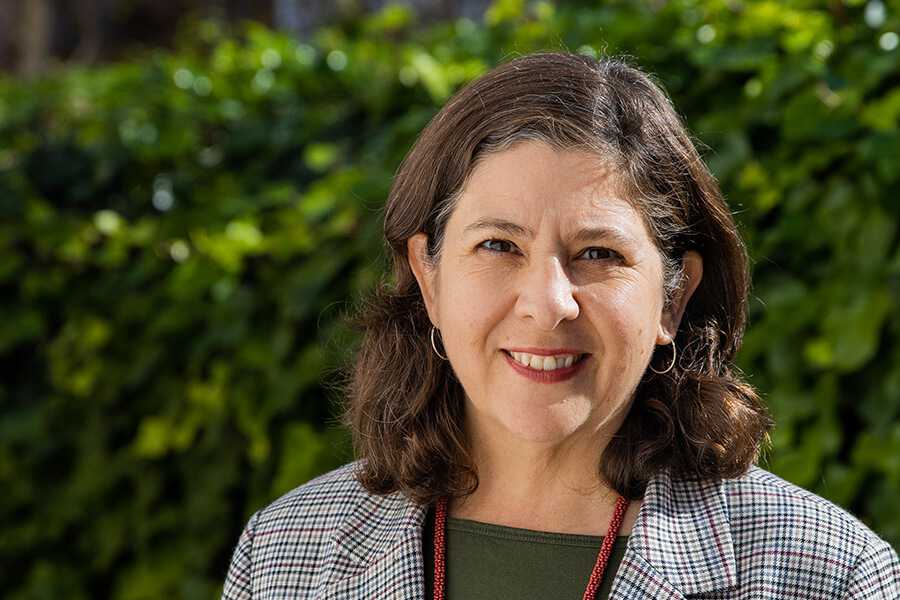 Chaplain Smalley is responsible for running Chapels for staff and students, which allows us all to pause and honour our foundations as a School of The Uniting Church and explore our spirituality and wellbeing. She also teaches Religious Education in the Senior Years and oversees Service Learning affiliated programs, activities and committees at the College.
With a Bachelor of Ministry (University of Divinity), Graduate Certificate in Human Rights (Curtin University) and currently completing a Master of Human Rights (Curtin University), a career highlight for Chaplain Smalley before MLC was 14 years working with The Salvation Army in Tasmania, the Northern Territory and Western Australia.
She is constantly inspired by our students, watching them learn, discover and become who they want to be in an environment that is supportive and engaging. She also enjoys working with staff who demonstrate such incredible commitment to providing the highest standard of education for our students.
Director of Community Relations and Development, Ms Kirstyn Johnson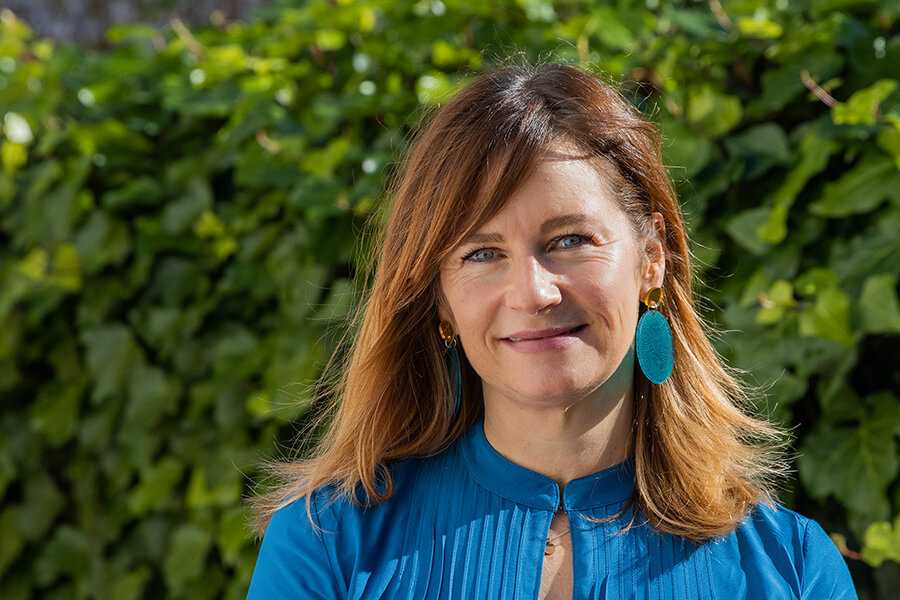 Kirstyn attended MLC, then studied Arts/Commerce at UWA before living and working in London, Melbourne, Sydney and New York for ten years. Her early career was in management consulting, helping large corporate clients improve efficiency and performance to achieve business growth. Returning to Perth to raise three kids, Kirstyn moved from the corporate to the community sector, working with not-for-profits in communications and philanthropy, raising much-needed funds for important causes.
Back at MLC as a staff member, her role as Director of Development & Alumni Relations connects the wider MLC community with the opportunity to support the MLC Foundation, which provides scholarships, capital building works and an endowment to ensure MLC has a strong financial base to underpin a strategic vison for the future. Investing in girls' education transforms communities, countries and the entire world, and says that it is a privilege and joy to play a small part in that.
Director of Marketing and Communications, Ms Lavinia Thurairatnam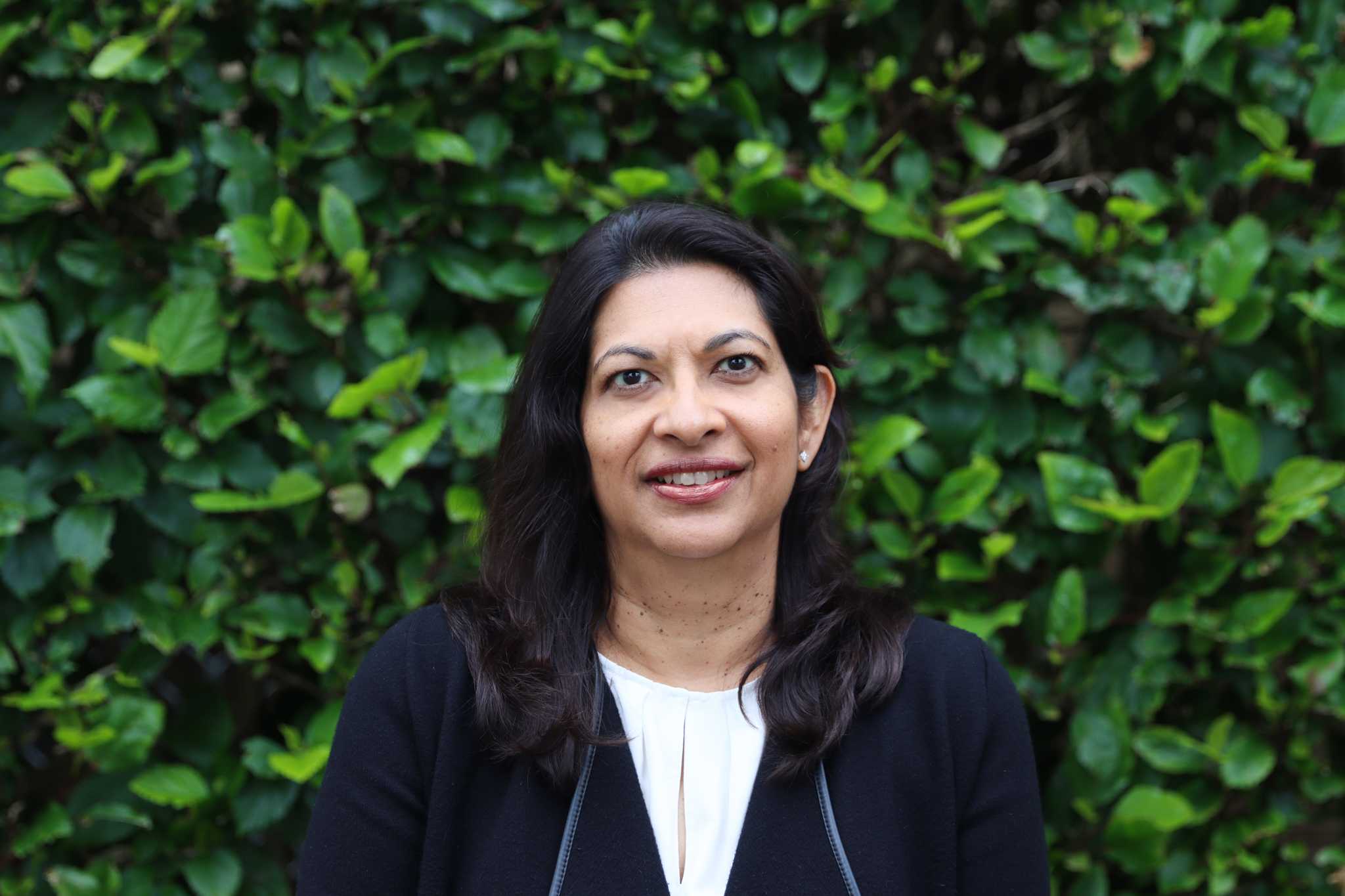 As the Director of Marketing and Communications, Lavinia oversees the end-to-end marketing, communications and admissions initiatives across all integrated platforms for the College's past, current and prospective students and families.
Lavinia attended Monash University Melbourne graduating with a Bachelor of Business and Marketing. Having worked and lived in Malaysia, Singapore, Thailand and Australia, primarily in integrated multinational Advertising, Communication and Digital Consultancies for renowned international brands, Lavinia's family made the move to Western Australia at the beginning of 2022.
Before joining the MLC Community, Lavinia led the Marketing team at the University of Melbourne's, School for Continuing and Professional Education School for almost two years, before retuning into Senior Client partnership roles at leading Agencies in Melbourne and Perth. In her role at MLC, Lavinia enjoys the opportunity to be part of a leading brand in girls' education with a team that has a purpose to support the growth and development of young women.